Papernapkin holder
2015-10-01(Thu)
Papernapkin holder in standing model.
You can save the space on the dining table.
Of course you can use it as a letter/card/message box,
or
for glasses, remote controlers, etc.,etc..

Servettjes houder in staand model.
U kunt uw tafel ruimte heel zuinig gebruiken.
Ook ideaal als brievenbakje, recipe houder, of voor uw brillen, afstandbedienen etc..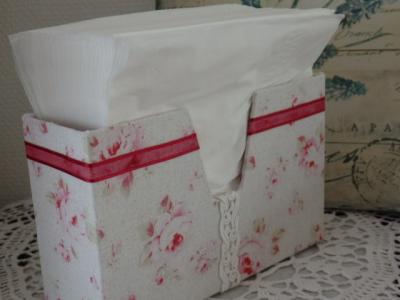 white/roses with lace & ribbon
Wit /rozen met kant & lint
in grey/collage print
in grijs/collage print
Purple/lilac light blue/bouquet with lace
Paars/lila licht blauw/ bouquet met stukje kant
スポンサーサイト